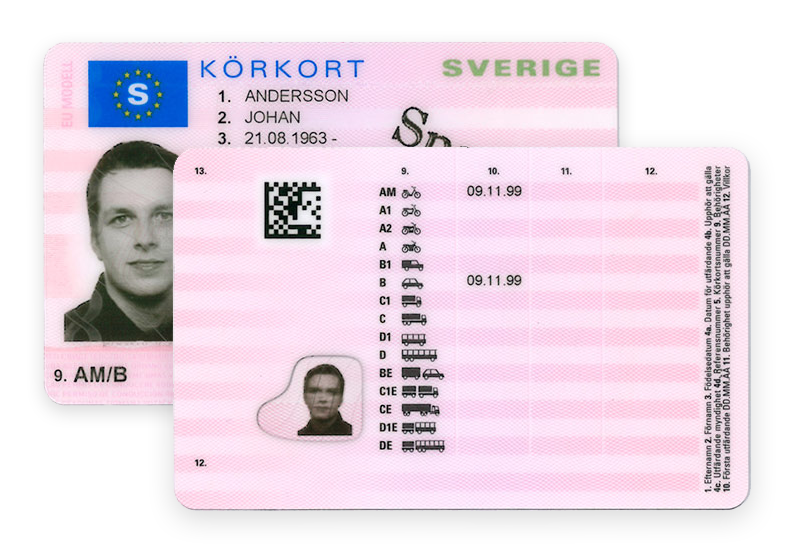 Driving License Authorization-B
With a driving license with authorization B, you can drive passenger cars and light trucks with a maximum total weight of 3,500 kg.
To get a B driving license it is required that:
You have a valid driver's license permit.
You are permanently resident/studying in Sweden.
You have turned 18 years old.
You have valid risk training.
You have a passed theory & driving test.
You do not have a driving license from another EEA country.